International Car Shipping Experts
Ship cars, trucks, vehicles and machinery worldwide
Air or Ocean, Ship Your Car Today
From Mercedes to Mack Trucks, WCS is the freight forwarder of choice for international car shipping worldwide. We provide the finest global car shipping solutions in the industry, via air or ocean. Our logistics pro's coordinate all phases of the vehicle shipping process to ensure fast delivery and error free seamless transactions.
We provide documentation, legalization, insurance and customs services while preparing your car or truck for the journey. Once in transit, we keep you informed and updated along the way with texts, pics, and video.  Whether your car is worth $2 million or $20k, World Class Shipping has an import-export solution for you.  
Ship Cars, Autos Pickups, SUV's, Vans, Trucks, Earthmoving Equipment, Military Vehicles, APC's, Armored Trucks, Tractors, Dozers, Heavy Cargo, Cranes, Forklifts, Roll Trailers
International Auto Shipping Agents on Call Now
Get a quote on international ocean shipping to all international sea ports and global destinations. From pallet loads to full containers to full charters, WCS ocean cargo team is on call to offer premium rates and services.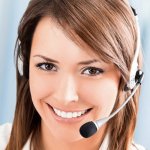 Your Keys – We require that clients leave their keys with us when the car is ready for transport and based on experience, we recommend making a spare set of keys to the ignition, trunk, gas cap and other compartment that locks if they require different ones.
Prepare to Ship-Tip Cars must be completely empty, except for factory installed equipment. You may have no more than 1/2 tank of gas, and all keys must accompany cars. All cars must be in running condition for roll on/roll off service.
Custom regulations require that you have the original copy along with three copies of the title, each one separately notarized. THESE MUST ACCOMPANY THE VEHICLE TO THE PORT. If there are any liens against the vehicle, a notarized letter from the lienholder authorizing the export of the vehicle must also accompany the car.
The price quote is based on cubic feet measurements. Older, oversized, and customized vehicles will be measured at the port. If they differ from the measurements given by the customer, any additional cost most be paid prior to shipping.
Price does include port fees in the USA. However, should your vehicle need to be stored at the US port for any reason (i.e. improper paperwork), those fees are also the responsibility of the shipper. The price does NOT INCLUDE storage fees, handling and custom duties at the overseas destination.
Registration and Title – Have your original clean title and last valid registration if possible. 
Photo ID – You (or some other designated person) will need identification to pick up the car.
Have all your documents. They'll be needed to get your car in and out of the ports. We need the originals. You can make copies and we will send the original docs to the destination agent who will give them back to you upon handover of you car.
Creditor/Lessor notarized statement – If the automobile is currently financed or under a lease, a notarized statement is required stating that the creditor/lessor is aware the vehicle is being shipped overseas and they give you permission to export the car. We will also need notarized copies of the title and the letter of release.