Import and Customs Brokerage Services
World Class Shipping offers a wide variety of international import and customs brokerage services designed to suit the needs of businesses worldwide. Our customs brokerage department is connected via ABI to US Customs offering timely clearance of your goods from ports all across the USA. Our Import department also handles the payment and processing of all duties and tariffs on goods coming into the United States, facilitating the ultimate delivery of goods to our customers door. WCS extends special rates and service programs for frequent importers. Our team of logistics pro's and customs brokers are on call to handle all your international importing needs.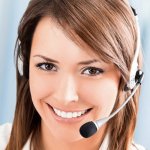 AGENTS ON CALL NOW
QUOTES AND SUPPORT FROM OUR TEAM OF EXPERTS
ISF Filing
Importer Security Filing-ISF 10+2 is  mandatory for all ocean importers to the USA. World Class Shipping, in compliance with these guidelines, offers our customers fast U.S. Customs ISF filing, keeping your imports moving smoothly.
Customs Brokerage
Clear your goods through customs and pay all fees in one seamless transaction with WCS expert customs brokerage services for imports to the USA. We are well versed in all types of customs entries and importation rules and laws.
Customs Compliance
We research your products, origins, destinations and modes of transport and devise protocols to save you time and money at the border. Ultimately,  WCS keeps companies in good standing with US Customs.
Importing Services & Benefits
Last Mile Delivery
Ocean Import-Containers
Air Import
Customs Entries
USDA Entries
Customs Clearance

Customs Bonds

ISF Filing

Duty Drawback

Bonded Warehouse